Facility
State-of-the-art facility
Our 55,000 square foot, state-of-the-art manufacturing facility was designed and constructed using the latest technology, custom-designed automated machines, and top-quality equipment.
Quality Workmanship
Technology combined with years of experience provides our customers with the highest quality service and workmanship.
Prototyping And Quality Control
As an innovation-driven sign company, we have the team and facilities to design, engineer, and develop prototypes. With our advanced R&D capabilities, we work closely with our customers to introduce unique signs and solutions.
Future Expansion
In order to meet the needs of our growing customer base, we have the ability to further expand and increase production.
Visit Us
We would be happy to give you a tour of our facility so that you can see the craftsmanship and quality that goes into every sign.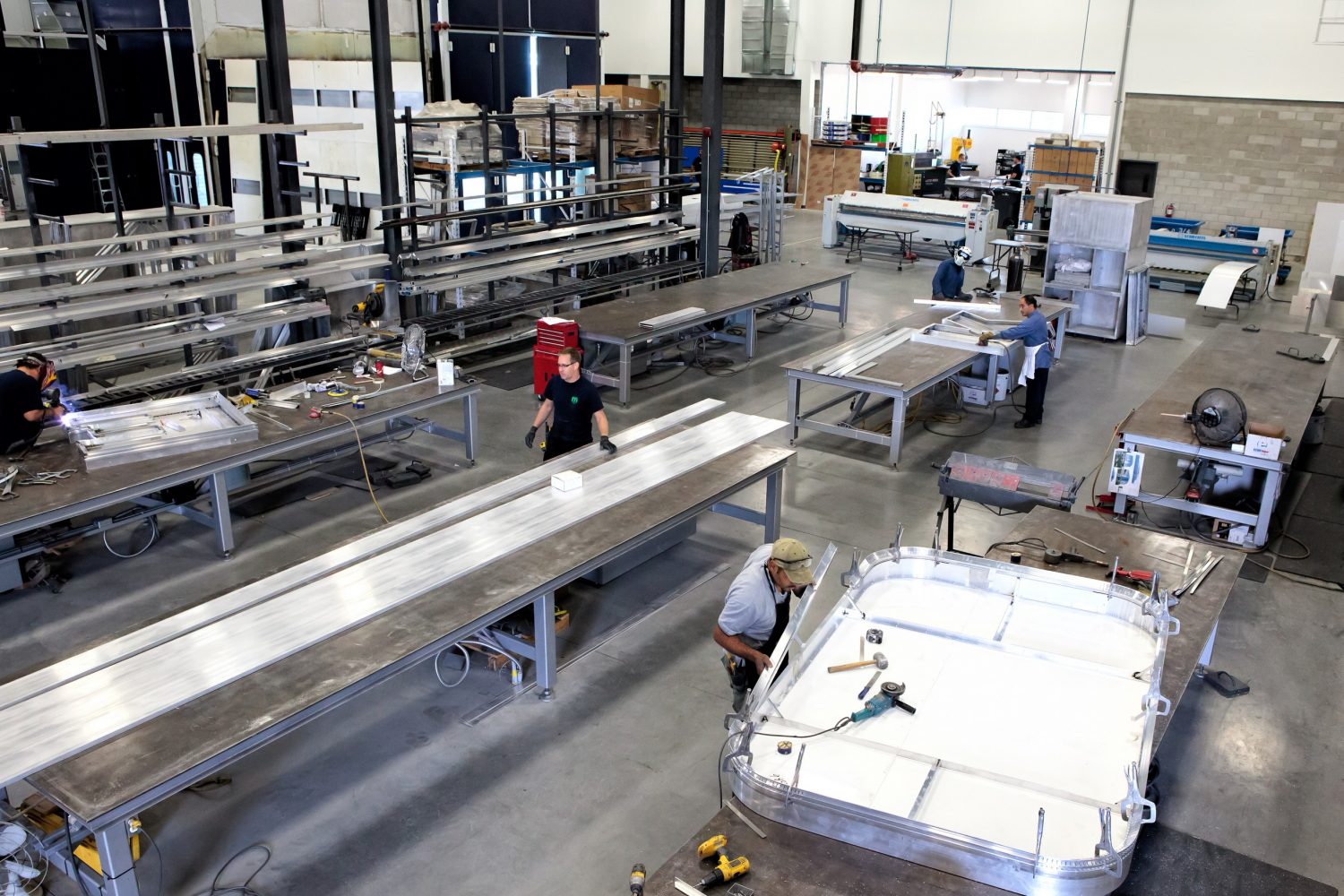 Request a quote

FAQ?
Do you subcontract any part of your work?
No. We take pride in the fact that we are a full service sign manufacturer and installer. This allows us to keep costs down for our customers, control our production schedules and bring innovation to the forefront.
Can you do a rush job?
Yes. We are one of the few large sign companies known for having  quick production schedules. Our goal is 100% customer satisfaction so we do everything possible to deliver your sign on time, every time.
How long does it take to have a sign made?
For custom signs, delivery and installation time can be as quick as 5 days or 3-6 weeks after approvals. The larger the project, the longer the time commitment. We can provide production timelines with all of our proposals.
Do I need a permit for my sign?
Municipal sign permits are required for most exterior signs. In addition, signs visible from the highway may also need a permit from the Department or Ministry of Transportation.
More answers!