Installation partners
A key contributor to our success has been our partnerships with sign installers from across the globe. Each installer has been carefully selected for their blend of expertise and passion. Additionally, we provide the best training and use our management scoring system to guarantee superior workmanship.
A Project Manager oversees each project from beginning to end. Our network of installation partners communicate directly with our Project Managers, providing real-time updates that are relayed back to our customers. Our network of installation partners is made up of qualified installers from across Canada, the United States and major cities around the world.
If you are a local installer, please email us your contact information to signinstaller@montrealneon.com and one of our installation coordinators will contact you with more information.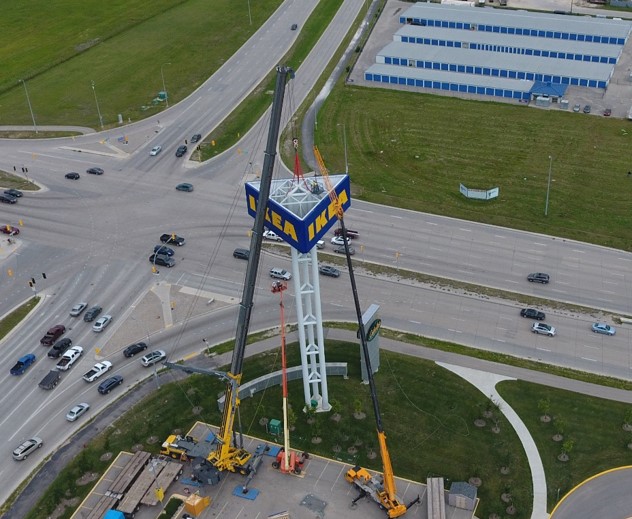 Request a quote

FAQ?
How do you ensure quality with your products?
Our quality control process includes the 5S methodology and other practices to guarantee the highest standards of quality control. Montreal Neon Signs is CSA and UIL certified and all of our products are inspected upon completion.
Do you subcontract any part of your work?
No. We take pride in the fact that we are a full service sign manufacturer and installer. This allows us to keep costs down for our customers, control our production schedules and bring innovation to the forefront.
What are your office hours?
We are open from Monday to Friday, 8:00-17:00 Eastern Time.
How do you ensure on-time delivery?
Montreal Neon Signs has the resources to ensure on-time delivery including a team of experienced Project Managers, the latest equipment, daily staff meetings, a strong technical team, a well-stocked inventory of materials and a fleet of qualified installers across North America.
More answers!