Enseignes Montreal Neon Signs 25 year anniversary logo.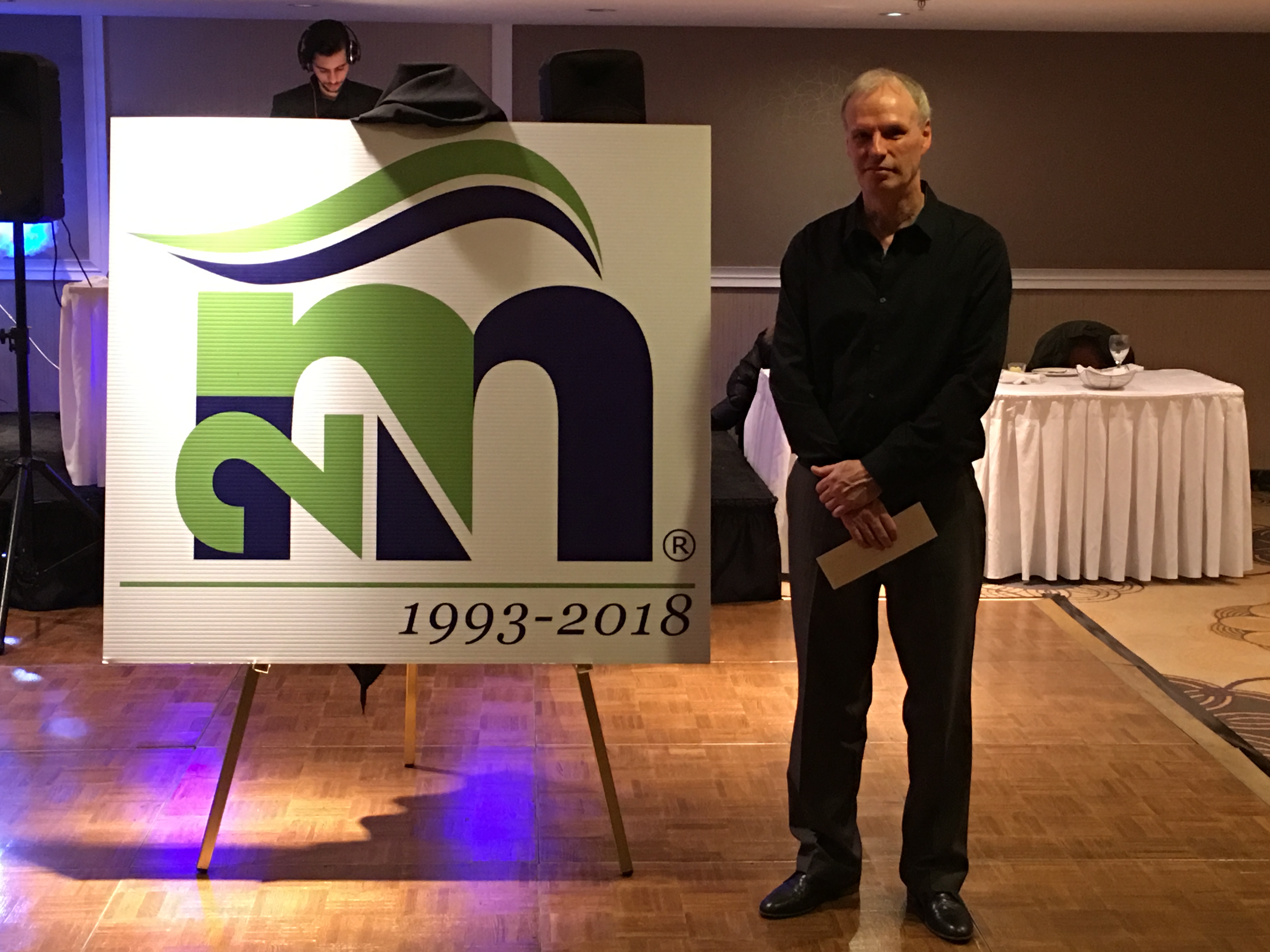 Enseignes Montreal Neon Signs as we know it today, was created in 1993. So this year we are happy to be celebrating our 25 year anniversary.
We will be celebrating this great achievement throughout 2018, in many different ways.
The first of these being the introduction of our commemorative 25 year logo.
Last year we ran a competition amongst our company design team to come up with a logo, based on the original 'M', which would depict our anniversary.
We are delighted to introduce you to the winning logo, unveiled at our annual Christmas party, and created by our talented designer, Sylvain Dorion.
Request a quote

FAQ?
What format does my logo need to be in?
We need a vector file of your logo. The preferred formats are .eps or .ai.
How long will my sign last?
A sign should last about 10 years with regular maintenance. However, many customers replace their signage every five years to keep the image looking clean and relevant. It is important to know that the quality and type of materials used will affect the lifespan of your sign. We only use the highest-rated materials available.
Can you take care of getting my sign permit?
Yes, we encourage our customers to let us process the permit application so that we can keep track of the progress and ensure that your sign is delivered on time.  You will benefit from our highly-experienced permit specialists who have built relationships with city officials across North America.
Can you do a rush job?
Yes. We are one of the few large sign companies known for having  quick production schedules. Our goal is 100% customer satisfaction so we do everything possible to deliver your sign on time, every time.
More answers!