Sign Manufacturing Day at Montreal Neon Signs
Friday 6th October 2017
– Enseignes Montreal Neon Signs in Laval, Quebec, opened its doors to showcase careers in the sign, graphics, and visual communications industries as part of Sign Manufacturing Day, an offshoot of Manufacturing Day, held across Canada and the USA.  This event was sponsored by the International Sign Association and the National Association of Manufacturers.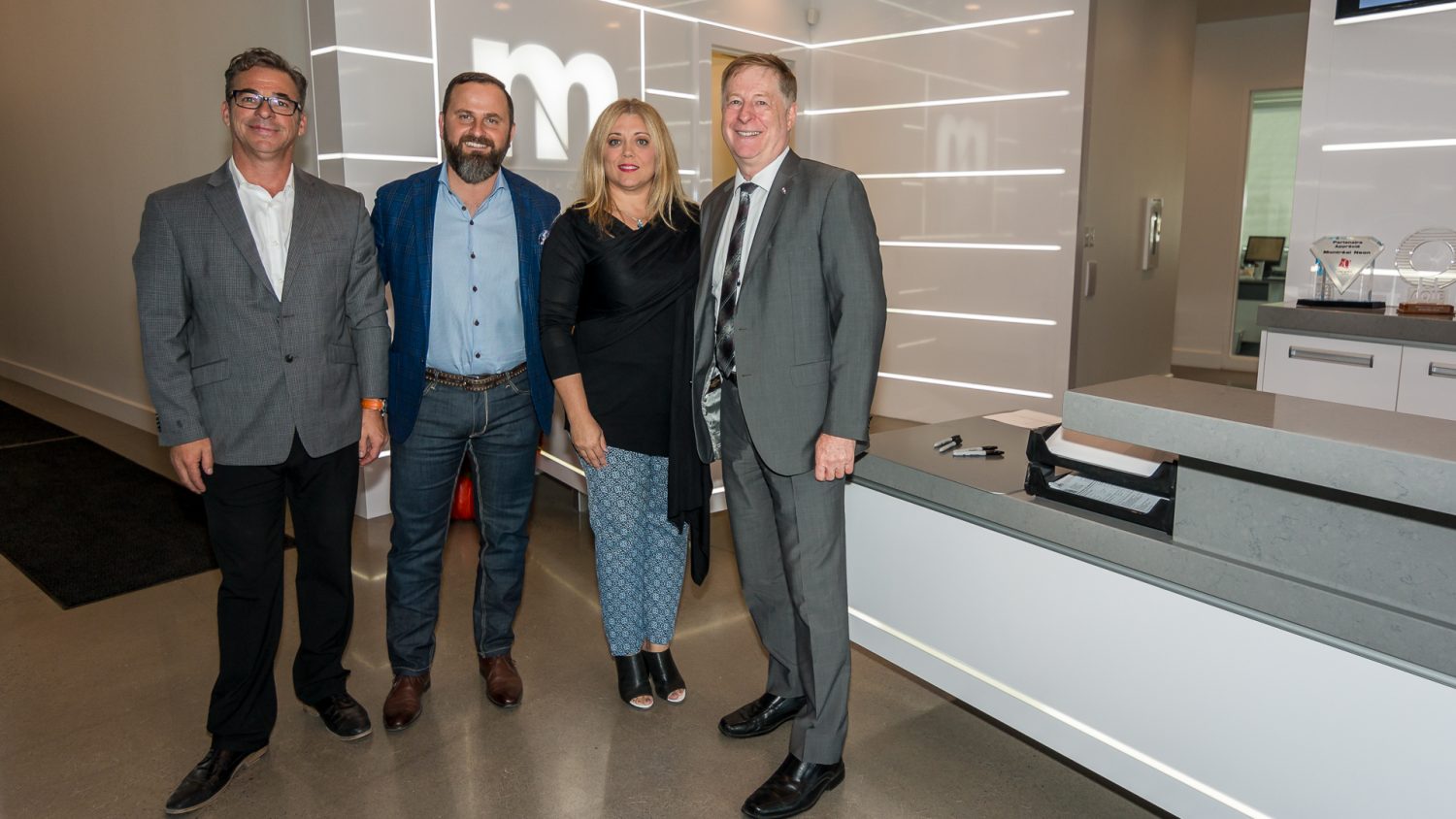 On Oct. 6, Enseignes Montreal Neon Signs hosted tours for high school, and community college students.  We were also honored to welcome the Mayor of Laval, Mr. Marc Demers. Students learned more about the industry's wide range of careers, from designers to electricians, from sales professionals to installers.  In all, more than 200,000 professionals work in the industry, which is dedicated to helping businesses and communities grow. Now in its fifth year, Sign Manufacturing Day has led directly to hiring for a number of participants.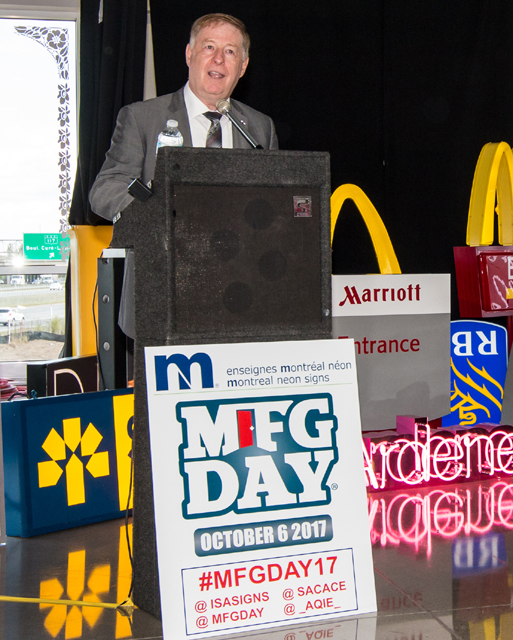 "The sign, graphics and visual communications industry offer vibrant career possibilities, from creative to business to hands-on production," said Carlo Paolucci, President. "We're excited to help students see how they can translate their current studies into exciting careers. We hope many of them will end the day envisioning the possibilities of joining the sign, graphics and visual communications industries, and perhaps our company after they graduate."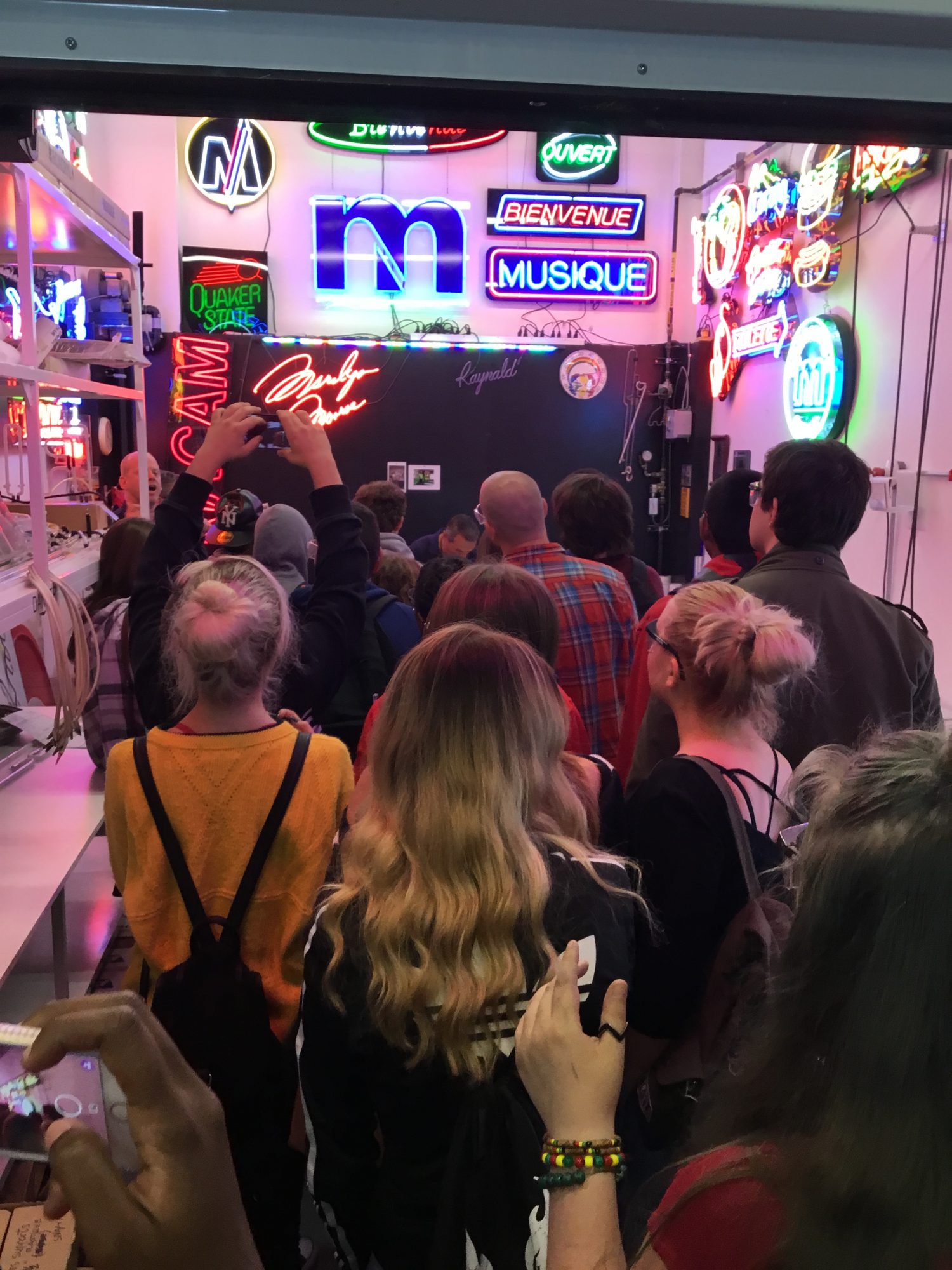 Request a quote

FAQ?
How do you ensure on-time delivery?
Montreal Neon Signs has the resources to ensure on-time delivery including a team of experienced Project Managers, the latest equipment, daily staff meetings, a strong technical team, a well-stocked inventory of materials and a fleet of qualified installers across North America.
What are your office hours?
We are open from Monday to Friday, 8:00-17:00 Eastern Time.
Does your company have the ability to provide coast-to-coast delivery and installation services?
Yes. We have a large network of qualified installers across North America. In addition, we have relationships with several different transport brokers and can quickly and easily send a shipment to anywhere in North America.
How do I send large files to you for producing or printing signs?
Our FTP site is available to upload large files. Simply click on the "Client Area" button on our homepage and follow the instructions. We receive an automatic notification when your files have been uploaded.
More answers!